Would you like a security cam that keeps a permanent and stable connection without breaking the bank or dealing with wiring and expensive installation?
This US base technology company is disrupting the billion dollar market with their latest invention - an Affordable, indoor - outdoor Security Camera that Screws into your light sockets and works with an easy to install APP on IOS & Android
SMARTY® is an "all in one", high tech, easy to work, Security Camera that hooks up in seconds, and keeps a stable, permanent connection!
Simply Screw in your Smarty® Light Bulb Security Camera into any indoor or outdoor light socket……
…..and within seconds, you can have high end security with high definition images that are usually only included on extremely expensive camera systems.
With Smarty® Security, you get ALL of the HIGH End Technology with an Easy to Use device for a Fraction of the Cost of normal home security Camera's
Smarty VS Traditional Security Camera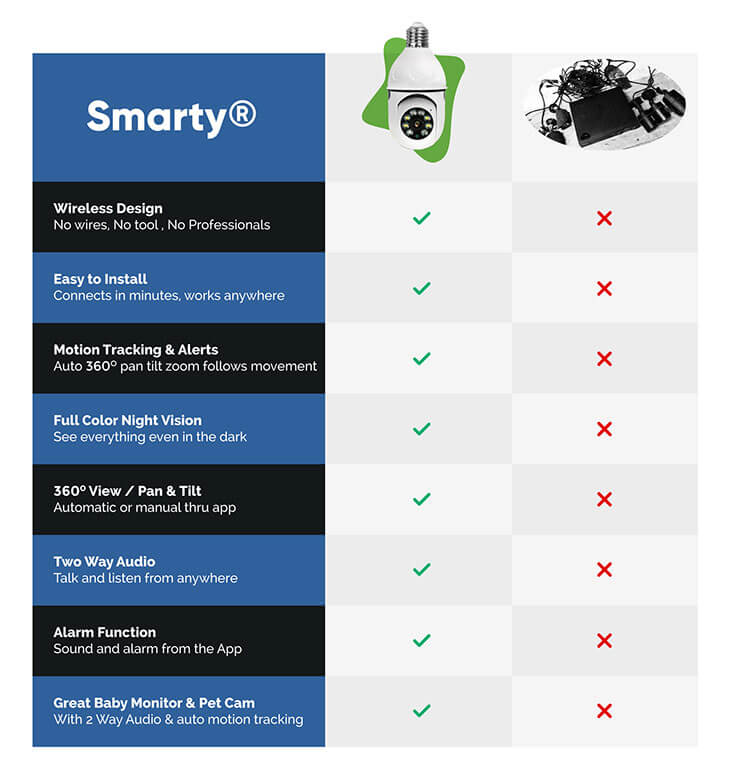 Unlike most traditional home security cameras that can loose "connection" or become a hassle with all the wiring and instructions….
The SMARTY® light bulb security Camera is the most effective way to PROTECT You and your FAMILY. It's Affordable, easy to install and comes with All these Great Features
What Sets SMARTY® Apart?
EASY - NO WIRING - NO INSTALLERS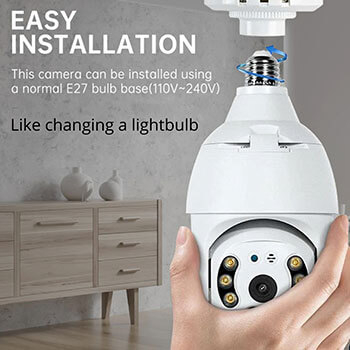 360° VIEW / PAN / TILT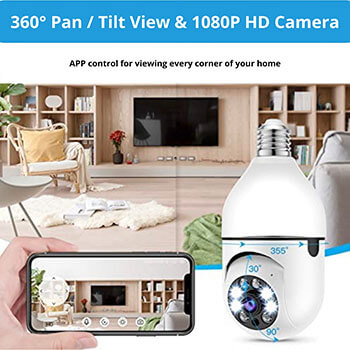 AUTO MOTION ALERTS & TRACKING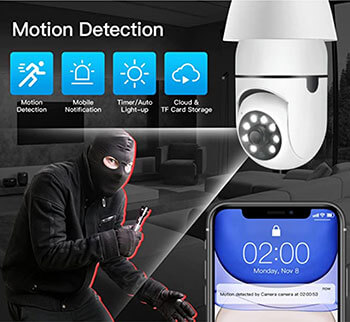 TWO WAY AUDIO - TALK & LISTEN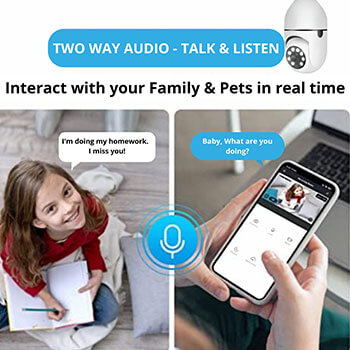 ALARM Feature - SCARE away Intruders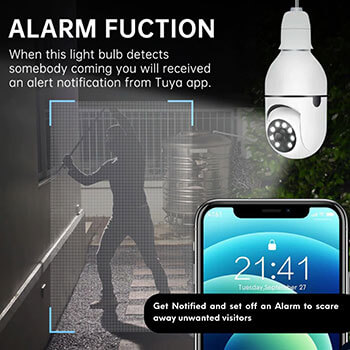 Great baby monitor and pet cam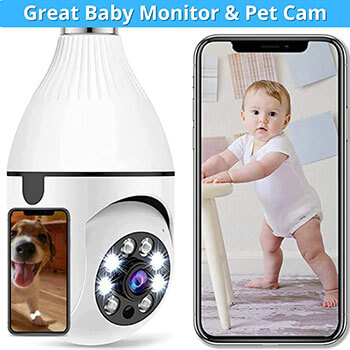 How Does Smarty® Security Cam Work?
As you can see, the Smarty® Light Bulb Security Camera is easy to install and comes with loads of Hi-Tech features. It works right out of the box.
How to Set-up your Smarty® in 3 Easy Steps:
Step One:
Once you receive your security cam, go ahead and screw it into your chosen light socket and scan the QR code with your iPhone or Android to download the app.
Step Two:
360° moveable camera with LIVE streaming and HD recording so you can keep an eye on your property, day or night.
Step Three:
You're all set! 🎉
Once your Light Socket Security Cam™ is securely connected to your wifi, you'll be able to take full control of the 1080p camera right from your iPhone or Android — able to move it 360° horizontally and 120° vertically.

The Smarty® Security Cameras are Perfect For: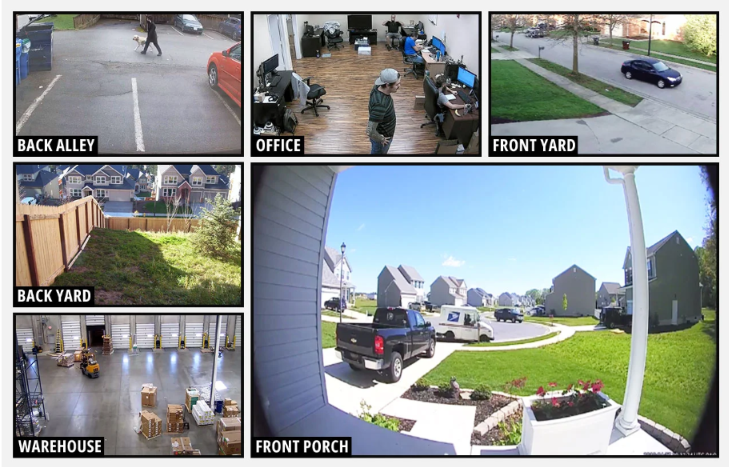 Use Smarty® anywhere with our A/C wall adapter and Extender Pole Available at Checkout.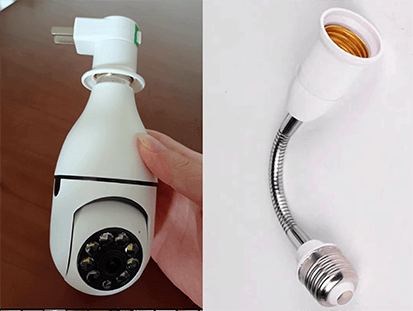 Plug Your Smarty® Light bulb Video Camera into any A/C outlet with this wall adapter available at checkout.
Use this 7" Extender Pole for obstructed views to give your Smarty® light bulb video camera clear vision in any bulb or A/C outlet
Where Can I Order My Set of Smarty® Light Bulb Security Cameras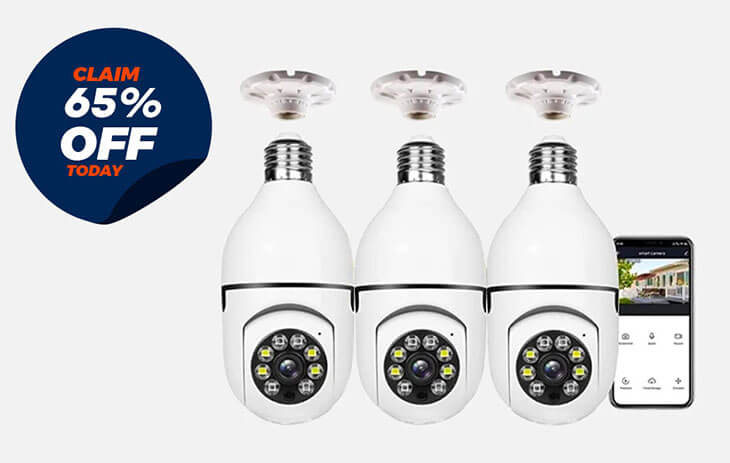 If you want to claim your set up Smarty® light bulb security cameras with an Exclusive 65% Discount, then simply follow the steps below….
Step 1: Click or tap here to secure your Smarty® Light Bulb Security Cams with a limited time 65% OFF Coupon
Step 2: Once you've received your Smarty® light bulb Security Camera's, Scan the QR code on the directions to download the APP ( IOS / Android).
Step 3: Once the APP is downloaded, you're all set! (YES, It's really that Easy)!!
**ATTENTION**
Don't Regret NOT Ordering Smarty® Today. We Will Sell Out, and You'll be put on our Waiting List!

What Are People Saying About Smarty® Light Bulb Security Cam™?
Rated 4.9/5 (5792 Reviews)

Rachel B., Arizona
"Was really easy to setup and get going. Have had. Harder time with more expensive name brand products. Quality is better then what I expected from this price point. Has decent features like audio, siren, etc. The app does show you a 5 second ad when you open it, but goes away on its own and brings you to login. At the login screen you can make an account and login, or, you can choose to not make an account and login without one ( although you risk losing some settings or recordings if you switch phones I guess) Either way, the app is simple to use..works pretty flawlessly which is surprising. Placement is important here, I have this up high looking down and it's perfect."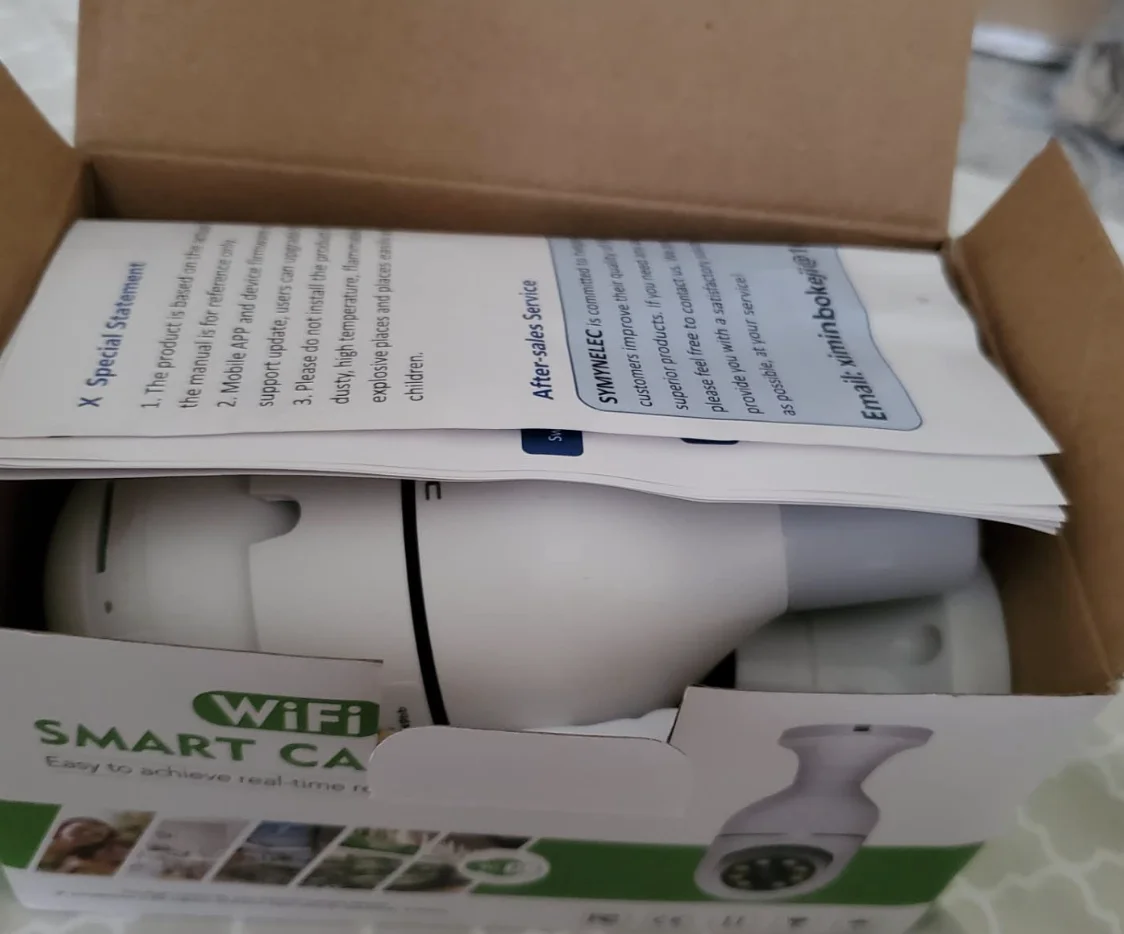 Jason L., WY,
"The quality of the live feed from this camera is exceptional. The price is very reasonable and even more important than that is that the set up and use of this camera is very user-friendly. I like to say that if I was able to understand this and set it up, anyone could! Besides the unit that screws into a lightbulb socket, this camera also comes with an adapter that you could use to plug it into an AC outlet. That right there makes this so usable in just about any type of location you would need. Highly recommend this product!"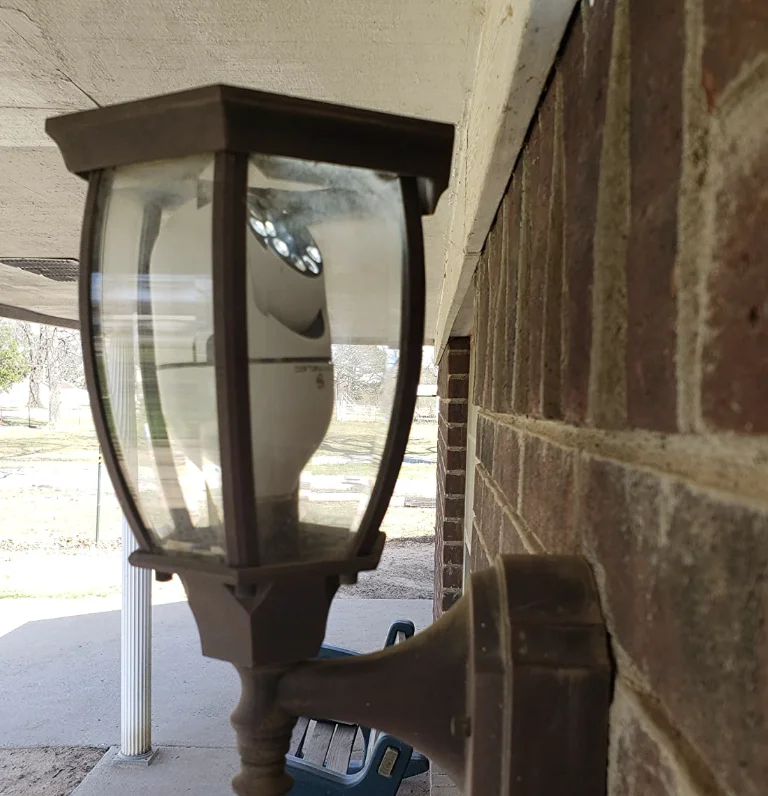 Joanne E., CA
"I like this camera very much. Very convenient and easy to set up. The App for the set up is easy to use. I did buy a mini SD Card which are cheap to record video and photos. If looking for wireless camera for easy installation, this is the one."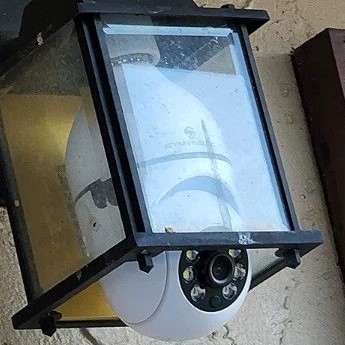 Nick W., UT
"It pans to the left and right, up and down, has motion tracking that works flawlessly and has many features that the big name cameras have... it also has a slot for a 64GB SD Card. If looking for wireless camera for easy installation, this is the one."